Located in Southern Italy, Basilicata is found to be more popular only in the wine circles, the region is home for as many as four DOC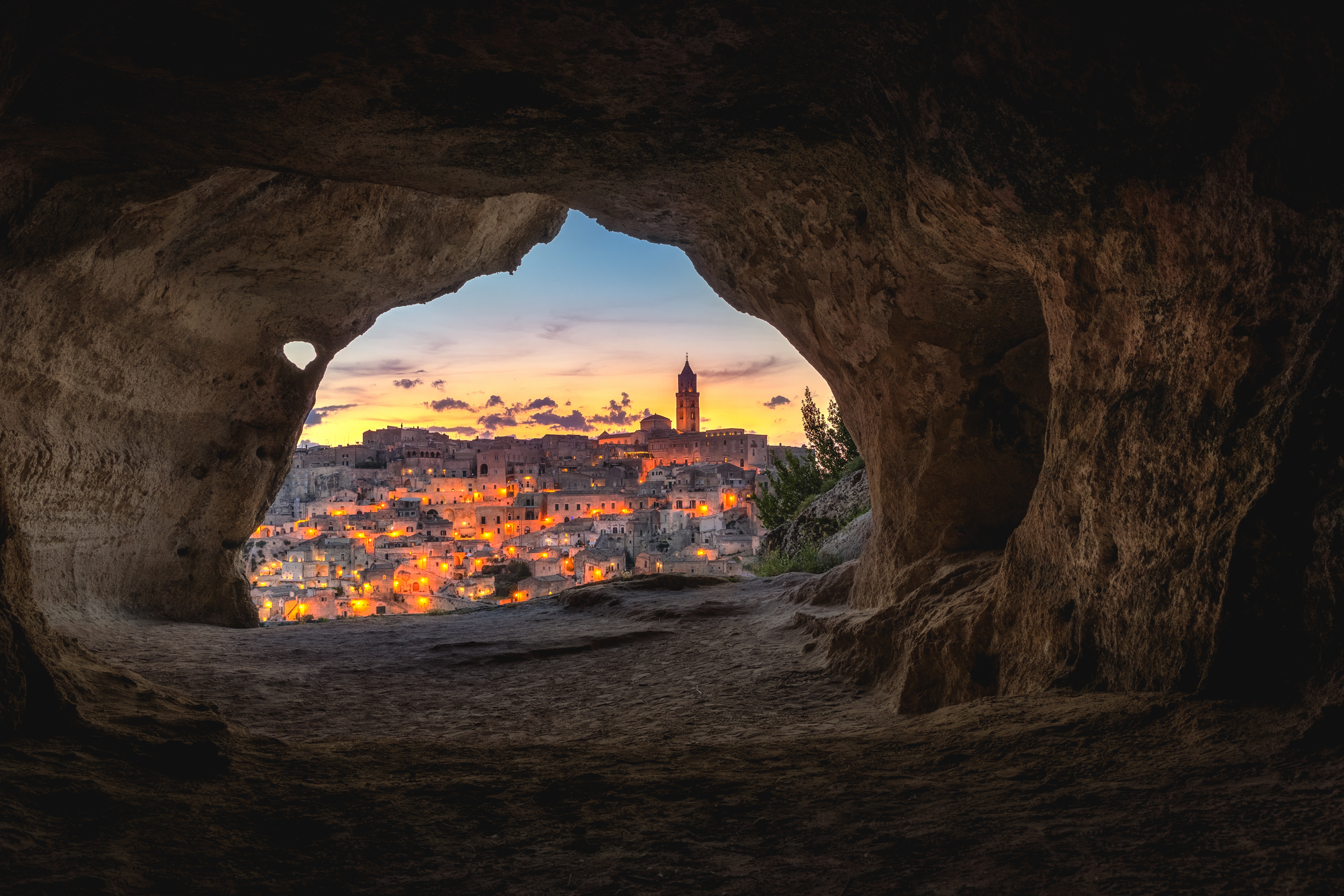 Region Basilicata wine: italy's best-kept secret
Basilicata may not be the most famous Italian wine region, yet it has some very interesting wines to offer. Grapes for wine making have been grown here since ancient times. It is believed that the Greeks introduced many grape varieties to the region and they also brought in the so-called "Alberello" vine training system, also common to Sicily.
Basilicata is well known for
The New York Times ranked Basilicata third in its list of "52 Places to Go in 2018", describing it as "Italy's best-kept secret".
Basilicata is well-known for its spicy food, and especially for Lucanica di Picerno, a locally made pork sausage.
Aglianico del Vulture, the most well-known wine from this region obtained a DOC status in 1971.
In 1993, Matera's historical center, the Sassi, was recognized as a UNESCO World Heritage Site.
Two American films "Ben-Hur" (2016) and "The Passion of the Christ" (2004) were shot in Matera.
Matera became a European City of Culture 2019.
Basilicata Geography
Basilicata is located between Campania, Puglia and Calabria. It is the most mountainous region in southern Italy. And it has a Mediterranean climate along the coasts and a continental climate in the mountains.
Main wine-growing areas of Basilicata
An important geological feature of the region is Mount Vulture, an inactive volcano located near the city of Potenza, where the most significant viticultural area of this region is located.
Basilicata Appellations
DOC and DOCG appellation wines account for about one third of the wine production.
Aglianico del Vulture (DOC)
Aglianico del Vulture Superiore (DOCG)
Grottino di Roccanova (DOC)
Matera (DOC)
Terre dell'Alta Val d'Agri (DOC)
Other wines are labeled as Basilicata IGT.
Basilicata Grape Varieties
With a share of only 0.3% of total wine production in Italy, it is one of the smallest growing areas. Planted vines in Basilicata are dominated by red grape varieties. 82% of the wines produced here are red or rose and more than 80% of them are made from Aglianico grape.
Cabernet Sauvignon
Malvasia Nera di Basilicata
Malvasia Bianca di Basilicata
and others.
Aglianico del Vulture
Aglianico del Vulture is the most important wine appellation here in Basilicata. It is believed that this wine has ancient origins and has been produced here from the 7th or 6th century BC.
Grown on volcanic soils, Aglianico gives structured, full-bodied, concentrated red wines with marked acidity and bold fine-grained tannins. On the nose it is spicy and earthy, with the notes of dark plums and berries, coffee and chocolate. Try this wine with typical local sheep stew: a perfect pairing!
These wines are incredibly age-worthy. And, in fact, it might seem a bit rustic right upon release. So if you are patient enough, this is a perfect example to taste over the years.
Malvasia di Basilicata
Grottino di Roccanova DOC or Matera DOC. They are Malvasia-based white wines that go perfectly with some interesting local dishes, such as la rafanata (horseradish omelet).
Basilicata Notable wine producers:
Cantine del Notaio
Paternoster
Elena Fucci
Mastrodomenico
Le Nuvole
Taverna
D'Angelo
Madonna delle Grazie
Quintodecimo
and many others.


Basilicata Today wine:
Wines from Basilicata are hidden gems. It is a less-known Italian wine region, but it does not make it less interesting. Anyone who is curious and ready for new discoveries should try these wines.
Aglianico grape is also grown in Campania. If you are a wine lover, it could be also interesting for you to taste three Aglianico appelations (Campanian Aglianico del Taburno and Taurasi, and Aglianico del Vulture) together to find out what are the similarities and the differences between them.
Basilica FAQs - wine
in Italian is " agliànic" (pronounced "aʎi'aniko/)
Lucania