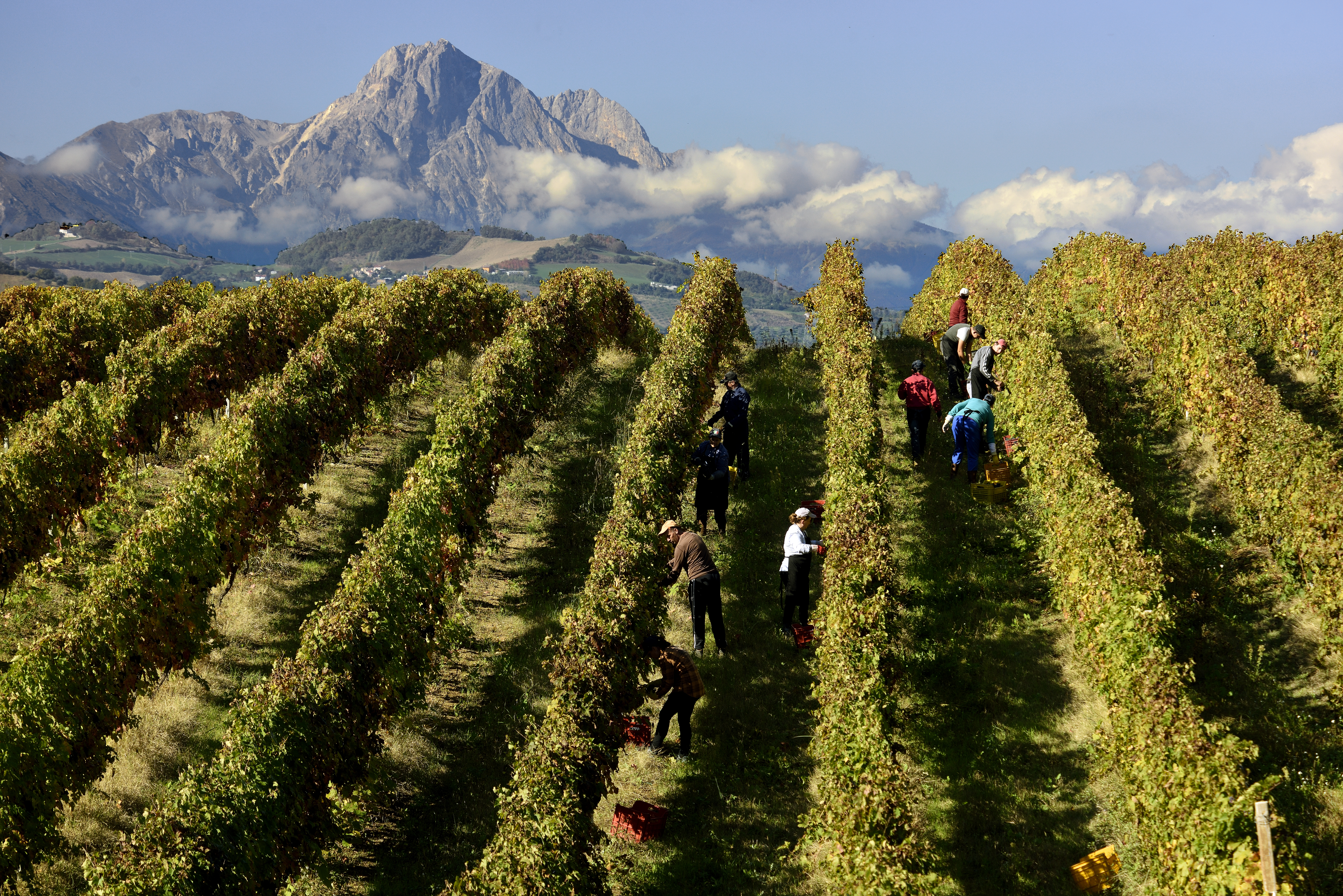 Enologically speaking, Abruzzo has a solid, proven track-record of producing high-quality, marketable wines that every year fare very well in international and national tasting events and competitions. The intense interest by local and international wine critics also backs up the notion of Abruzzo as a success-story in the world of Italian wines.
The white autoctonous grape Trebbiano d'Abruzzo also has its own DOC denomination, another success story in Abruzzo's intriguing wine market. This grape produces a lovely, versatile white wine brimming with energy and tremendous potential. It's such a flexible wine that it can be enjoyed in both young and aged versions, each distinguished by particular characteristics that can be enjoyed at different stages of its aging.
White wines are also apprized as still wines, like the attractive Pecorino wine, uniquely capable of expressing a bouquet bursting with floral aromas, or the Passerina, Cococciola and Montonico wines.
Another very interesting wine type strongly represented in the Abruzzo region are Rosato wines, these special breeds that manage to tie together freshness and structure effortlessly, like the Cerasuolo d'Abruzzo, a denomation devoted exclusively to Rosato wines since 2010.
No matter what the grape, winemakers in Abruzzo are particularly oriented and engaged in overseas markets and finding new Montepulciano d'Abruzzo wine lovers.