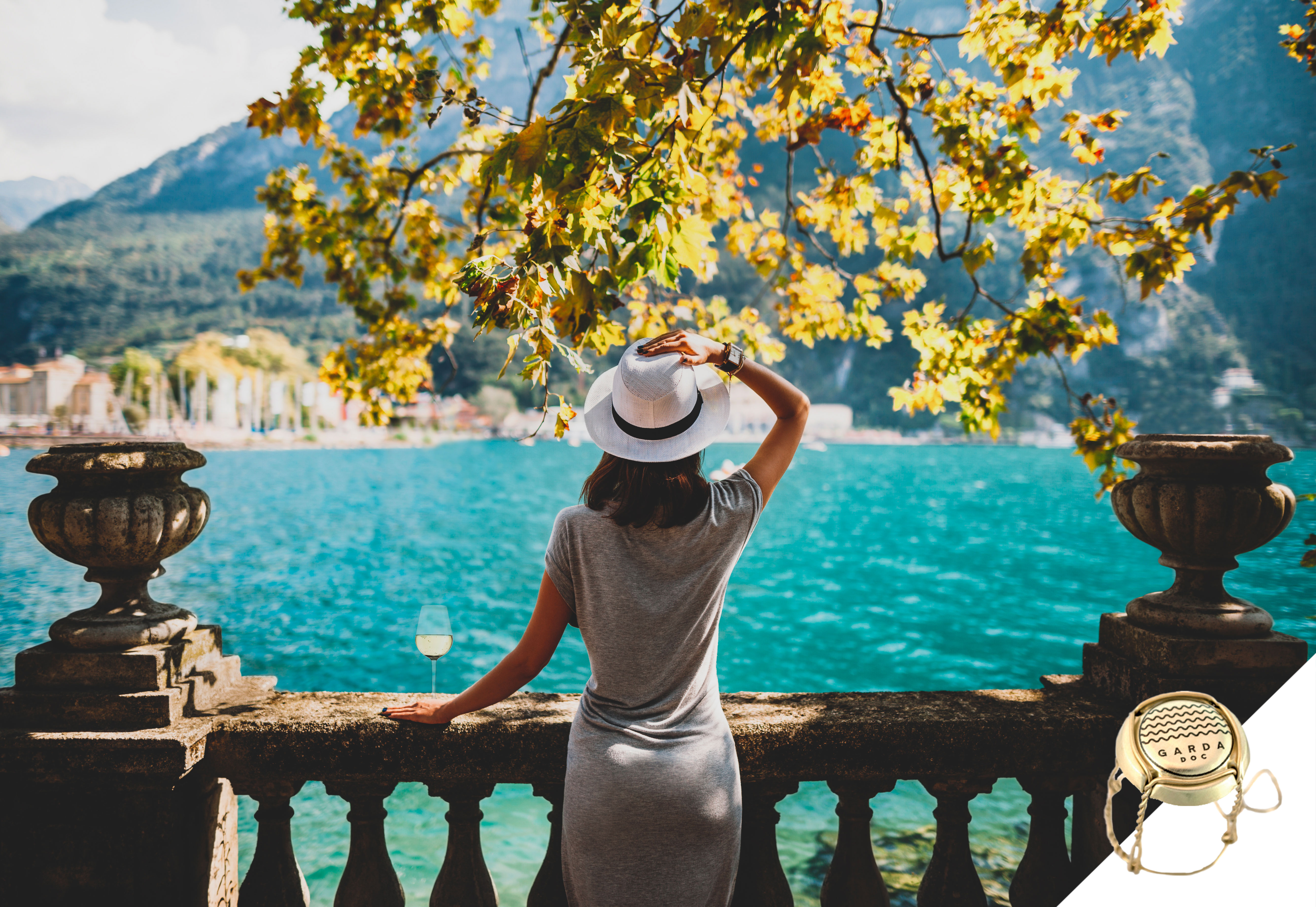 The wine glass is symbolic of Fine Living Italian-style, a concept that allows Lake Garda to be one of the most hotly-desired tourist destinations and visited by millions of international visitors. These visitors today have the unprecedented opportunity to experience this superb territory from their own homes, with a glass of wine to accompany on their journey, with a clear Garda DOC signature to ensure their experiences are top-notch. The Garda brand is an authentic Italian symbol that glitters with Italian glamour - from an aperitivo in one of the many lakeshore luxury hotels, or dining in a top-rated restaurant while enjoying your lakeside views, a glasswork of Garda DOC bubbly is the prefect companion as you navigate these stunning waters. Don't forget the allure of a romantic embrace on board one of the lake's enchanting, typical boats, or the excitement of a lakeside live music, fashion or theatre show as the ideal backdrop to enjoy the Garda DOC wine selections. Our producers continue to outdo themselves with each vintage produced, from sparkling to still wines - the consumption desires of the modern wine enthusiast are well-met by our producers, who have exceptionally married the values and traditions of Lake Garda wines with contemporary experiences like aperitivo hour, a classic example of authentic Italian Style.
The 'Garda DOC Consortium' has teamed up with the 'Consorzio del Piave DOP' for the European Project 'A Perfect Pairing', to protect authentic flavours, derived from centuries of craftsmanship and tradition. CHECK IT OUT HERE

The content of this promotion campaign represents the views of the author only and is his/her sole responsibility. The European Commission and the European Research Executive Agency (REA) do not accept any responsibility for any use that may be made of the information it contains.