An enogastronomic journey whose taste is enhanced by extra virgin olive oil, native wines and typical products such as fish from the lake that make Lake Garda an earthly paradise also for the palate.
Lake Garda: wine
Since the mists of time, since prehistory to be exact, this area of Lake Garda has been characterized by the presence of man and wine. It is not by chance that right here was found a plough of 4000 years ago, the most ancient one ever built, probably man was already using it to tame wild vines and to create wonderful wines.
History of Lake Garda: Roman Age
Already in the first century, wines from Lake Garda had found a willing and admiring audience in ancient Rome. They called the wine Vino Retico. Romans loved it, in fact Emperor Augustus loved to serve it during his fantastic banquets.
What to eat on Lake Garda: typical dishes and cuisine
Fish
Lake Garda is home to more than 25 different types of fantastic fish such as whitefish, pike, perch. In Lake Garda you can find a rare perch, absolutely to be tasted, with a soft white or pinkish meat rich in flavor - one of the best.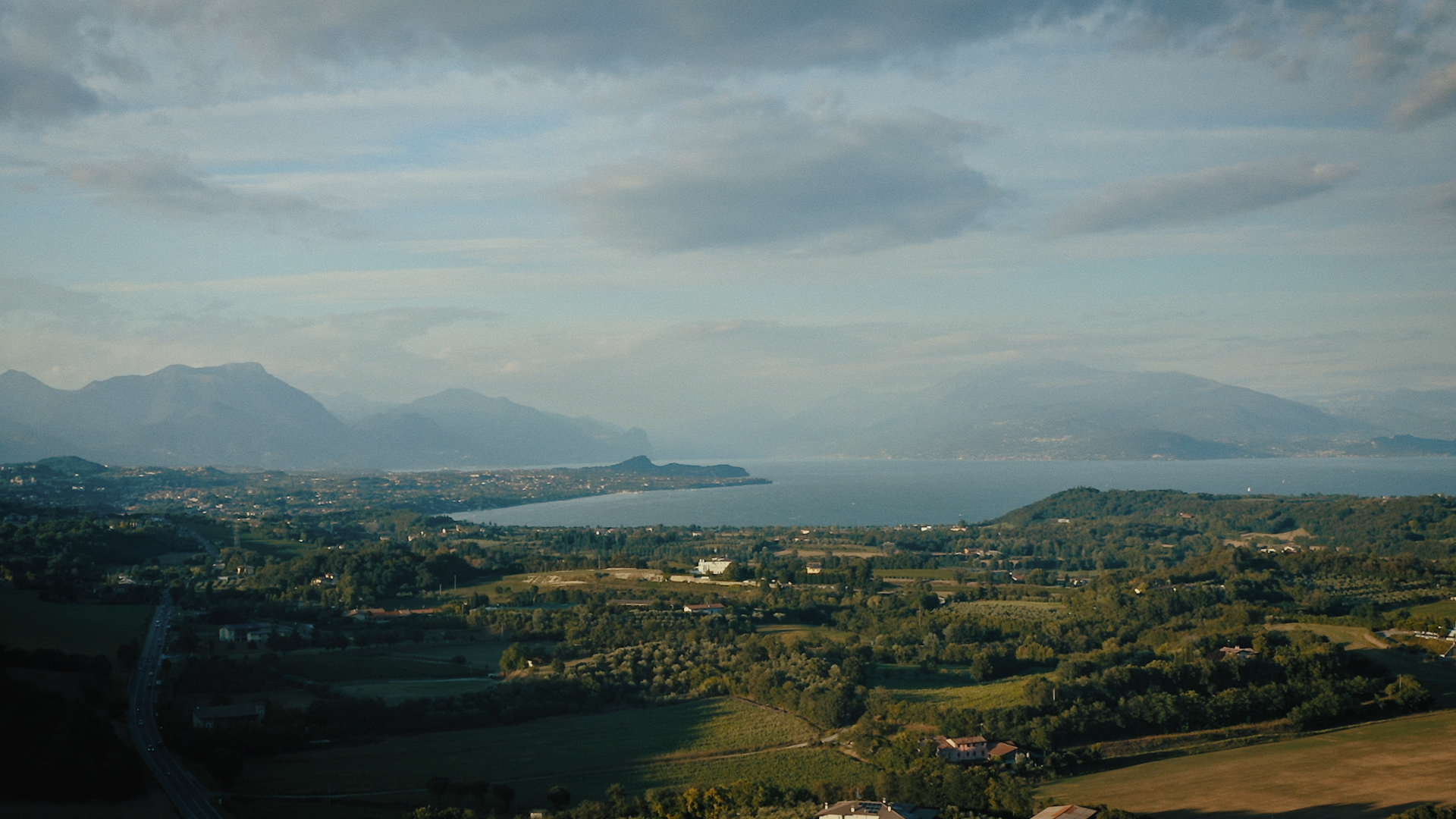 Lake Garda: the territory of the hinterland
The ancient Romans, smart people, knew a good thing when they saw it, and they figured this area would work out pretty well - it turns out they were right.
Extra virgin olive oil (EVOO)
Garda is the furthest Italian area where extra virgin olive oil can be produced. And it's just as good now as it was then - this fruity, delicate, light oil is absolute perfection when drizzled it over any dish.
Cheese
Fresh cheeses are the fruit of the beautiful hills and mountains where the cows and sheep graze.
Typical products of Lake Garda
Wildflower honey, smoked meats, truffles and game are other typical products that we can find on Lake Garda.
Citrus fruits
The natural aromas of citrus fruits are a fundamental part of the local sweets and liqueurs of Lake Garda.