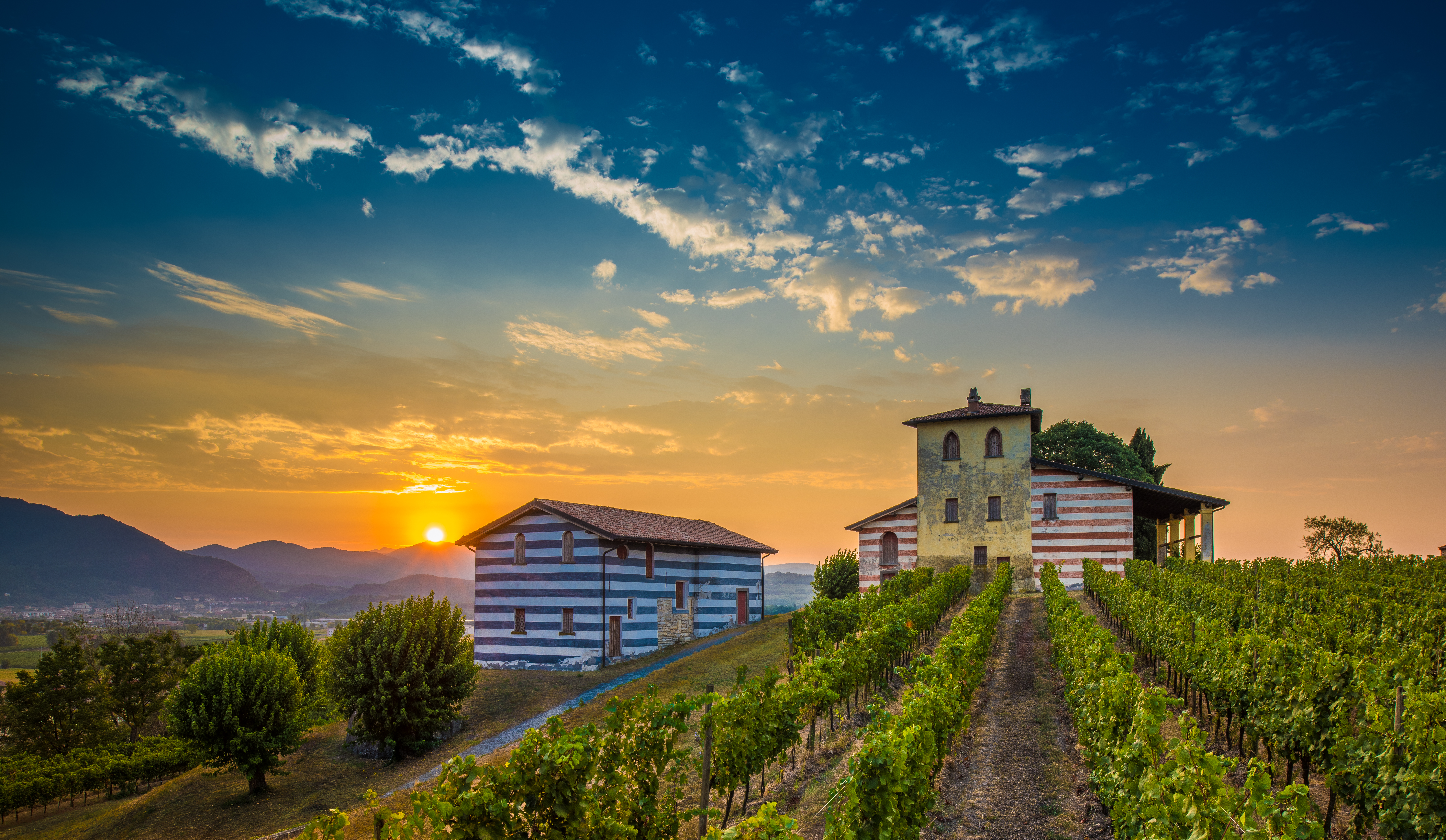 The company entered the new millennium by continuing the founder's mission, focused on innovation and the enhancement of the terrain; becoming a brand that is now recognised worldwide as synonymous with Franciacorta and quality, but also with modern research into sustainability.
For more than 20 years, Guido Berlucchi has been committed to environmental and social projects. This focus was made concrete in 2020 with the publication of the company's first Sustainability Report, the most accurate for an Italian sparkling wine appellation.
The Report analyses the path undertaken by the company by "scanning" the improvements generated - on the 85 hectares of its own vineyards and on the 450 hectares of partner winegrowers.
Its remit ranges from the fight against soil impoverishment with the use of cutting-edge experimental techniques, or attempts to combat climate change with new enological approaches and the use of more appropriate indigenous varieties such as Erbamat, to the reduction of resource consumption.