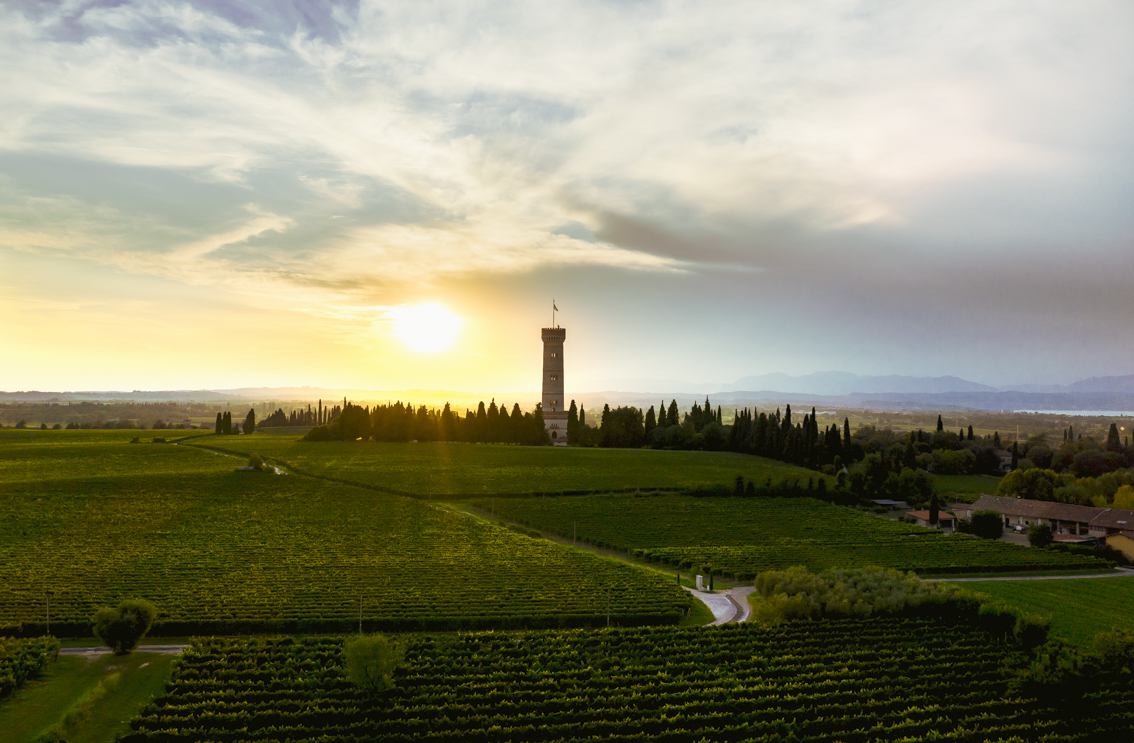 Lugana DOC is a white wine with a strong personality, which if consumed young, in its so-called vintage superior version, presents citrus notes and even hints of almond or tropical fruit, depending on the style of vinification. In its 'riserva' version, which is aged for at least 24 months, it expresses more evolved and complex aromas, with notes of flint and balsamic hints, and a warmer minerality on the palate.
True connoisseurs will appreciate the late harvest which is a smooth and dense wine without being overly sweet, while more suitable to lakeside aperitifs is the sparkling version, made using the classic or Charmat method.
Even though the production regulations provide for the presence of a maximum of 10% of complementary white grape varieties, as long as they are not aromatic, today's producers in the area tend to make their Lugana exclusively with pure Turbiana grapes.
With more than 2,500 hectares of vineyards and about 26 million bottles a year, this DOC continues to enjoy great success in Italy and abroad, especially in Germany and the USA, with exports constantly covering more than 70% of production.